 Support Services for Elder Care Providers
Assisted Living/Nursing Home Counseling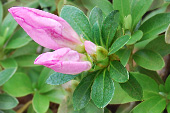 According to the National Association of Social Workers (2012), research has found that over 60% of long-term care residents have undiagnosed depression. Residents of long-term facilities are likely to experience medical conditions and take medications to treat these medical conditions, which can increase depressive symptoms. If depression is addressed adequately, the quality of life can improve significantly. Supportive therapy provided to residents of long-term facilities is an important component in addressing this concern. Until recently, the stigma associated with receiving any type of counseling prevented many older adults from seeking treatment. This stigma is declining as more individuals realize the importance and benefits of receiving supportive counseling.
Volunteer Based Education and Training
Research has shown that challenging the brain is beneficial to the overall well being of individuals across age groups.  In order to provide diverse programming using a minimal budget, assisted living facilities often look to volunteers for their time and expertise. Speakers well versed in these topics are scheduled to provide free trainings to the centers throughout the county. The following are some basic topics that are requested at centers serving the older adult population:
Understanding Chronic Conditions and Tips to Manage
Medicare Prescription Drug Program
Nutritional Assessments and How to Shop Smart
Memory Enhancement Techniques
Meditation and Relaxation Techniques
Blood Pressure Screenings and Tips to Control Blood Pressure
Osteoporosis Prevention
Prescription Drug Abuse
Reverse Mortgages
Contract, Per Diem and Temporary Assignments
According to the University of Florida, the average length of stay for a temporary resident in Florida is 5 months, and the majority of these residents are considered older adults. These individuals can have a significant impact on the planning and management of resources and staff. In addition to this factor, there is a dramatic increase in the number of baby boomers that agencies may be called upon to serve. Planning for staff coverage and services can already be a difficult task, but combine this with the factors mentioned above and the task can seem nearly impossible to tackle. North Palm Seniors is available for contract or temporary assignments working with older adults in Palm Beach County to help alleviate some of the stressors in managing a fluctuating caseload.
Entities that may benefit from such an arrangement are Home Health Agencies, Long Term Care Facilities, Community Service Agencies, Rehabilitation Centers, Government Funded Agencies, and any other agencies serving the older adult population.
There are several life changes that happen as people age and many of these changes can cause feelings of anxiety, stress, and sadness. After a period of adjustment, many older adults can regain their emotional balance, but those that do not may develop depression. Depression is a common problem among older adults but not a normal part of the aging process. Supportive counseling can greatly reduce the symptoms of depression and improve the overall quality of life for older clients.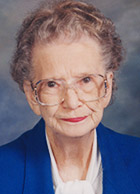 Due to the high number of residents in Assisted Living Facilities and Nursing Homes experiencing symptoms of depression, North Palm Seniors offers this service within the privacy of the resident's living space throughout Palm Beach County. This service is also provided in private residences to older adults not residing in long-term care facilities.
North Palm Seniors is available for contract and temporary assignments for agencies serving older adults throughout Palm Beach County.
In addition to paid assignments, North Palm Seniors volunteers to arrange and/or education and training for older adults (age 60 and over) attending senior centers and Adult Day Health Care locations throughout the county.